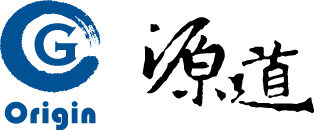 The namesake (源道) of this law firm came from the first chapter "Source of Tao" of "The Literary Mind and the Carving of Dragons", for seeking the truth is our way. 
Origin Legals was founded in 2010 by He Chung-Min. Since our foundation, our goal has always been preserving the truth, dedicated to serve the justice and realize human rights.
         Experts of Origin Legals can offer you the all-around services ranged from litigation, non-contentious case, intellectual property, finance, business investment, domestic proceeding to labor dispute. We even offer experienced patent litigation service that is rare to find in central Taiwan. Our experience and knowledge in legal matters will ensure the furtherance of our clients' interest.
         For the purpose of maintain stable long-term management of corporations, we offered a special service of "Customizable Legal Consultant". Legal problems regarding management such as labor disputes, occupational accidents, intellectual property, foreign trade and company act etc. Prevention of illegal acts and legal settlement for our clients are our foremost concern. In addition to our services, we are also preparing to provide customizable personnel training for our clients. In doing so, corporation may further improve the personnel, maximize the profits and minimize the losses